Diary
September 8, 2015
The Pear… A gift from the Gods….
Αχλάδια…
Είναι ένα φρούτο που το τρώμε σχεδόν όλο το χρόνο… Πότε όμως το μαζεύουμε; Συνέχεια υπάρχουν αχλαδιές γεμάτες αχλάδια; είναι δυνατόν;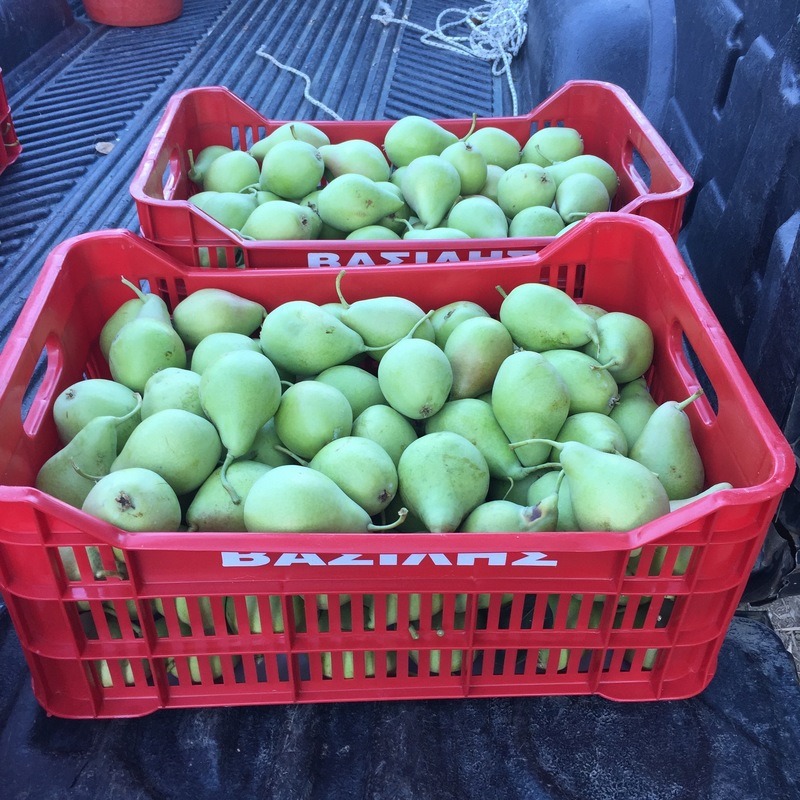 Και όμως όχι.. δεν είναι δυνατόν..
Τα αχλάδια είναι καλοκαιρινά και φθινοπωρινά φρούτα. Τον υπόλοιπο χρόνο τρώμε αχλάδια που συντηρούνται στα ψυγεία. Άλλο τέτοιο φρούτο που επιδέχεται τέτοια μεταχείριση είναι το μήλο.
Το δέντρο της αχλαδιάς είναι γνωστό στην Ελλάδα από τα αρχαία χρόνια και μάλιστα ο Όμηρος αναφερόταν στα αχλάδια σαν το δώρο των θεών. Προέρχεται από την περιοχή γύρω από την Κασπία θάλασσα.
Ανάλογα την ποικιλιά και στο υψόμετρο στο οποίο τα καλλιεργούμε εδώ στην Ελλάδα ξεκινάμε να μαζεύουμε τα αχλάδια από τα τέλη Ιουλίου για τις κοντούλες, αμέσως μετά οι κόσιες, ύστερα γύρω στα μέσα Αυγούστου τα κρυστάλλια και το Φθινόπωρο πια τα γουίλιαμς και λοιπά.
Εκτός από τις κοντούλες που δεν διατηρούνται στο ψυγείο οπότε τις τρώμε μόνο το καλοκαίρι, όλα τα υπόλοιπα αχλάδια τα μαζεύουν όταν ακόμα δεν είναι εντελώς ώριμα και τα βάζουν σε ειδικά ψυγεία όπου διατηρούνται για πολλούς μήνες.
Σπάνια να αφήσουν και να μαζέψουν από τα δέντρα τους ώριμους καρπούς οπότε αν βρούμε αυτή την εποχή ωραία αχλάδια στη λαϊκή, τα αφήνουμε για 2-3 μέρες έξω ώστε να ωριμάσουν καλά και μετά τα απολαμβάνουμε!
Έχουμε πολύ ωραίες συνταγές για τα φρούτα αυτά που σας τις δίνω εδώ και σας ζητώ να τις δείτε και να τις δοκιμάσετε!
Ας ξεκινήσουμε από τα αλμυρά...
Ένα υπέροχο κοτόπουλο με αχλάδια...
Γεύση πολύ ιδιαίτερη και νόστιμη...
Για τα παιδιά και για το σχολείο δοκιμάστε αυτά τα πολύ ωραία Μάφιν με αχλάδι!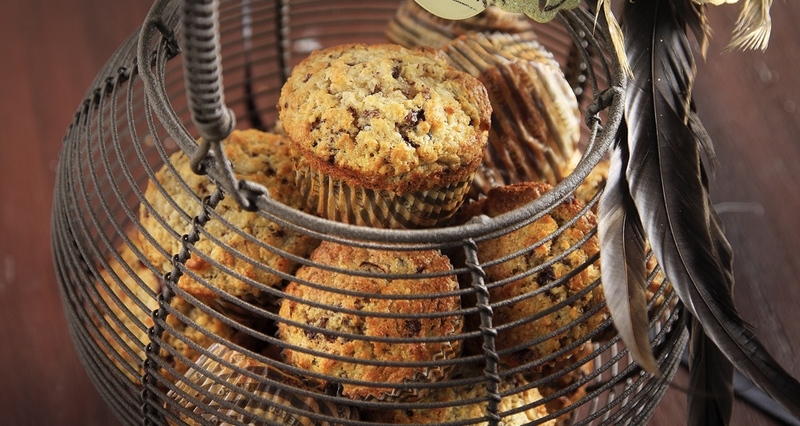 Πολύ υγιεινά και νόστιμα και άνετα μένουν στην κατάψυξη ώστε να μπορούν να τα γεύονται όποτε τα θέλουν.
Και μια υπέροχη μπουγάτσα με αχλάδι!
Νόστιμη πολύ, όχι πολύ γλυκιά, και ότι πρέπει για ένα ωραίο πρωινό ή για ένα ελαφρύ γλύκισμα.
Και για ένα ακόμα πιο ελαφρύ γλυκό που μπορείτε να το βγάλετε και σε ένα ιδιαίτερο δείπνο είναι και αυτή η συνταγή για ψητά αχλάδια.
Χαμηλή σε λιπαρά, υπέροχα σε χρώμα και άρωμα που συνοδεύει ένα πολύ ωραίο παγωτό ή και σκέτα με το ζουμάκι τους.
Για το τέλος άφησα μια πολύ νόστιμη μαρμελάδα με αχλάδι και σύκο!
Υπέροχη και ιδιαίτερη που συνοδεύει και τυριά αλλά και για πρωινό με φρέσκο ζεστό ψωμί και βούτυρο! Πρέπει να τη δοκιμάσετε!
comments powered by

Disqus