Diary
June 30, 2020
The best meat recipes without…meat
One day without meat every week. What do you think about it? This is the goal and for this, I give you the most delicious recipes! Recipes that traditionally include meat among their ingredients, but we make them - just as delicious! - without meat. How is this possible? Simply by replacing meat with other ingredients that we have in our kitchen cabinets or in our refrigerator, or that - even if we don't have them - we can easily get from the supermarket.
But let's start at the beginning…We love meat. We like meat dishes. This is something we do not want to change. So far so good. But what would change in our lives if we decided to go back to a more balanced diet that (at least) one day a week would include a meal without meat? In my opinion, not much would change in our lives. Nevertheless, according to experts, with a single meat-free meal every week…
We would need 9.5 million fewer cows in a year.
It would be like withdrawing 3.7 million cars from circulation a year.
We would save about 11.356 liters of water and 7.300 kilos of foodgrain.
In addition, less meat in our lives would mean fewer health problems. You see, according to experts, a diet rich in fruits and vegetables and less meat can lead to fewer diseases and a stronger body.
These are just a few of the facts that reach us every day in terms of the benefits we can get from reducing meat consumption. And, as you can see, we're not talking about a dramatic reduction… One meal a day can make a difference! It is not impossible. The previous generations did it for years. When meat had its place on a Sunday or festive table, while the menu of the week included -always- legumes and vegetables. Now, the rule is that meat is part of our daily lives, while legumes and veggies are an exception. Moms are no longer boasting about their roasts, but they are proud of their delicious legume dishes! So, how about taking a step forward by…going back? Back to old eating habits, or -at least- close to them?
For my part, I promise to give you the best meat recipes WITHOUT MEAT so that you don't miss out on anything! So, what do you say, shall we take a look at them one by one?
Greek vegan pastitsio (baked pasta)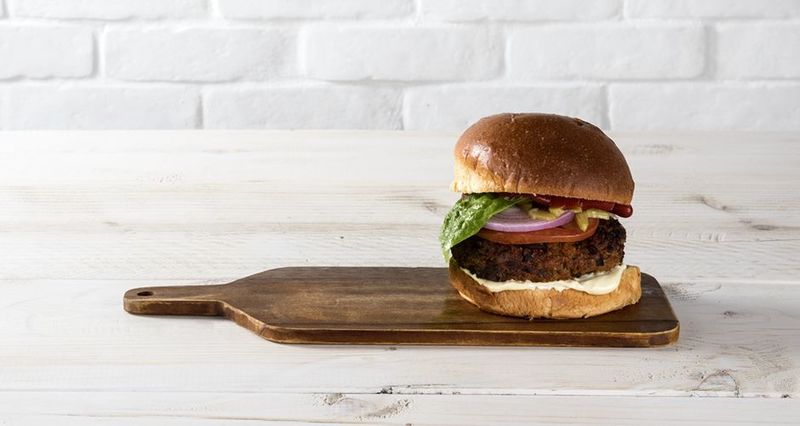 Greek vegan meatball soup - Yuvarlakia
Vegan eggplant and chili tacos
Well? After all that, do you think you can miss meat?
Akis
________________
*/ Sources: onegreenplanet.org, health.harvard.edu, worldmeatfreeweek.com
comments powered by

Disqus