Diary
February 25, 2016
Google funds Liquid Media's innovation!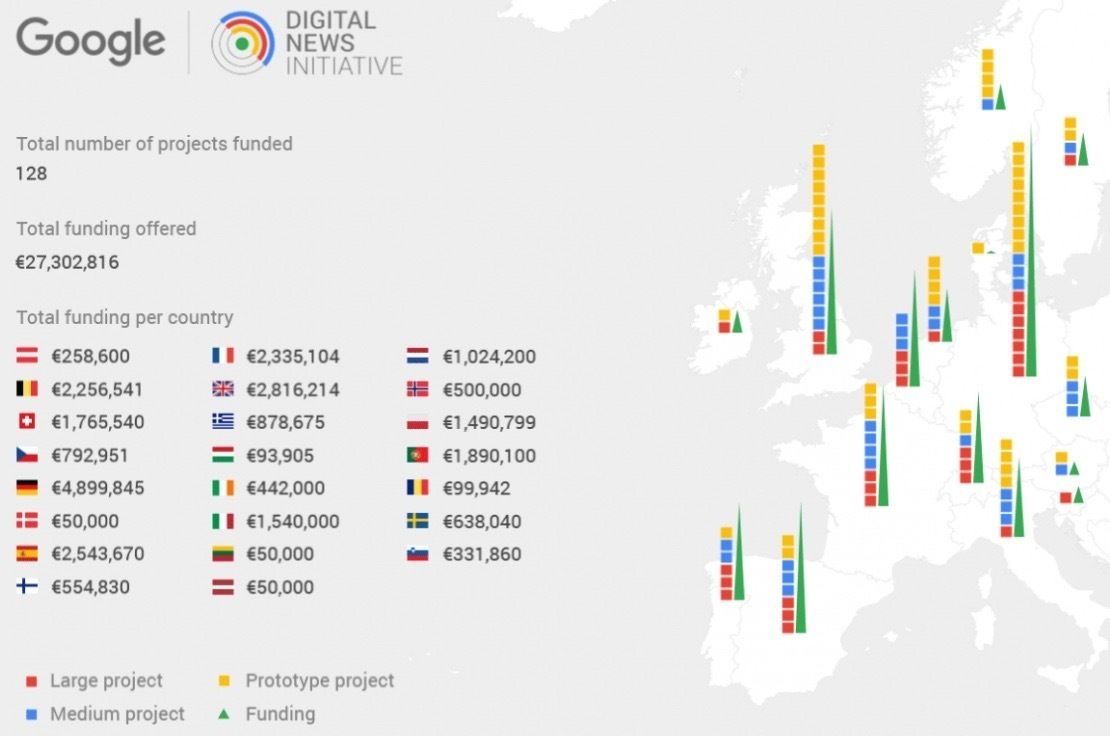 Google announced the successful participants on the Digital News Initiative Fund, which supports the innovation development for European Publishers.
Sundar Pichai, the company's Chief Executive Officer announced the funding of 128 projects from 23 countries with €27million total in this round when he spoke at the Institute of Political Studies "Sciences Po" in Paris.
In these successful innovation projects, the Liquid Media project is included. Greek scientists took part in this. They specialize in the processing of natural language which is a field of Artificial Intelligence.
Liquid Media's research team, which includes young Greek scientist that come from the Natural Language Processing Group from the Athens University of Economics, Computer Science Department, has developed an automated feedback moderation and content system which generate users and pilots. This system is applied in gazzetta.gr.
This system is unique because it uses the innovative tracking technology, not only for offensive words as it happens with conventional filters but also of meanings that include irony, aggression, incitement to violent acts and general online harassment.
This is a self-learning system that will have the capability to operate in all languages and all subject areas.
Liquid Media's project was chosen among 1200 applications from 30 countries and is the only "big project" that was approved from Greece.

Liquid Media CEO, Giannis Kapodistrias, stated:
"Liquid Media is not limited to the production of quality content and its commercial exploitation. It innovates with pioneering and essential steps. The group of exceptional researchers who created all this got a major vote of confidence and practical support in order for a complete world class service with numerous applications be brought to fruition in our country."

Read more at: Την καινοτομία της Liquid Media χρηματοδοτεί η Google! | gazzetta.gr
Follow us: @gazzetta_gr on Twitter | gazzetta.gr on Facebook
comments powered by

Disqus