Diary
April 5, 2018
They're amazing! Dye your Easter eggs without their shells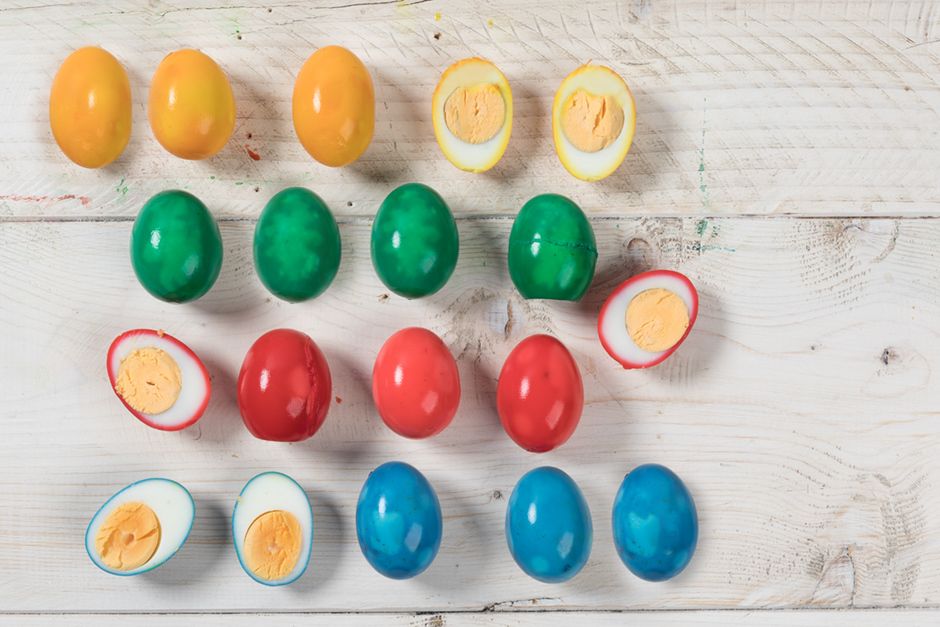 Until today, everyone dyes their eggs in the classical, traditional way – with their shells. From today onwards, things are different! You don't have to peel your dyed Easter eggs in order to eat them! You can simply pick them up off of the serving platter and enjoy them immediately! Why? Because they don't have any shells!!! Yes, I decided to dye my Easter eggs after I removed their shells! What does this mean? Basically, that I dyed the… whites! How? By using the same method used for making.. pickles!!! Unbelievable but true! These dyes are completely natural, eco-friendly and safe for your stomach. How did I do this? By preparing a basic mixture of white wine vinegar, water, sugar and salt. Then I added various vegetables and spices to give it the mixture the color I wanted.
After preparing the marinade, I added the boiled eggs (without their shells) and let them "marinate" until they became the color and shade I wanted. I also added some nice flavors by adding some aromatic ingredients to the jars – some star anise, some mustard powder and ground cumin – depending on what color I wanted my eggs to become.
The result, my friends, was that I made the most beautiful – and above all – tasty Easter eggs that really have the power to make your Easter table more beautiful the minute they appear! Everyone's eyes will be glued on them!
If you like this idea, all you have to do is find the recipe here and make the most amazing Easter eggs without a shell!!
Happy Easter everyone!
Akis
comments powered by

Disqus