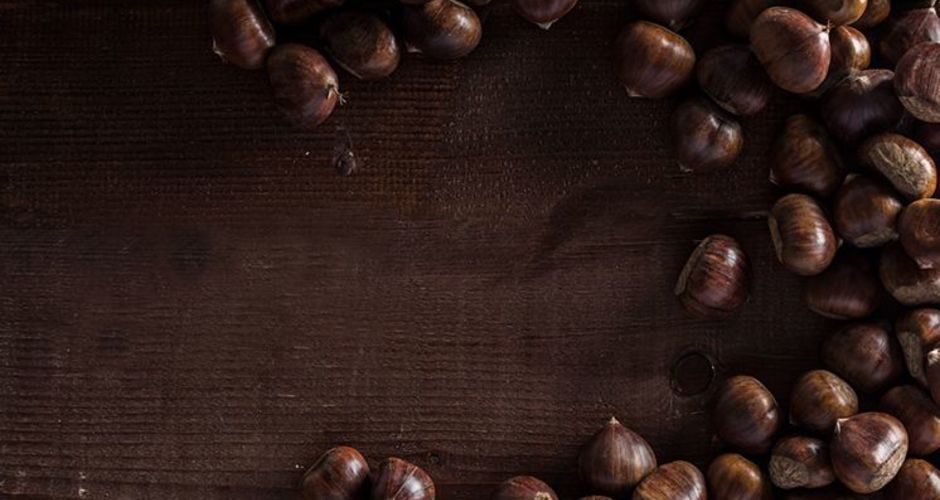 Chestnuts are associated with winter and they belong to the nut family. Actually, they are the only nuts that contain vitamin C (which lessens as soon as they are roasted or boiled). They are composed of 50% water, 45% carbohydrates, 5% vegetable oil and also contain lots of vitamins and minerals that are valuable for your bodies.
How about their starch content? Well, it is double the starch of potatoes and this is exactly why chestnuts "substitute" potatoes and bread in many countries all over the world. They have a woody casing, with thorns on the outside. When this casing opens, the chestnut is ripe and there may be anywhere from 1 to 3 nuts inside it (depending on the type of chestnut tree).
When should they be planted?
In order to plant a chestnut tree, the house or ground it will be planted in needs to be at an altitude of 250 meters and up. This is the only way it will grow and give us chestnuts. You should know that the maximum amount of chestnuts will be given after 50-60 years… As far as the size of the nuts? Well, that all depends so much on its variety as the moisture and composition of the soil. What does this mean? It means that while these nuts grow (from July to September), the trees need to be watered often.
When are they in season?
The chestnut tree blossoms in spring, while the chestnuts start to ripen from the beginning of September until the end of November. Based on this, the best season to enjoy them is in the heart of winter – meaning from December up until February.
How to choose the best chestnuts
Look for chestnuts that look "fluff", are not soft, are shiny and heavy related to their size. Don't opt for the ones that have bruises or cracks, and definitely ones that sound hollow when you shake them since this means that they have already began to lose their moisture and are drying out.
How to use them:
You can enjoy them raw as well as roasted or boiled. They also make very pretty ornaments when they are raw! ;-)
There are three different ways to cook your chestnuts: You can roast them in the oven, in the microwave or boil them in water. You can find how to do this here εδώ.
Of course there are countless recipes in which chestnuts can offer their special, unique, rich, sweet taste in both sweet and savory categories. Desserts, marmalades, soups, salads, roasts – they can be added to all of these as long as you like them! Chestnuts go very nicely with cabbages, carrots, mushrooms, sage and pork. In sweets you can combine them with fresh apples, dried fruits and of course with vanilla and chocolate.
Storing secrets:
Chestnuts may be nuts but when storing you need to treat them like they were fresh fruit or vegetables! So refrigerate them in a food bag and they will stay fresh for 1 to 2 weeks. If you want to store them for a longer period of time, you can place them in the freezer. There they will last for about 3 months, as long as you boil them first, remove their outer shell, separate them into portions and place them in a freezer bag. When you are ready to use them, simply remove them from the freezer the night before so they can defrost so they can be ready the following day.
Nutritional analysis:
| | | |
| --- | --- | --- |
| | 100 g | % RI |
| Energy (kcal) | 179 | 9 |
| Fats (g) | 2.7 | 4 |
| Saturates (g) | 0.5 | 3 |
| Carbs (g) | 33.6 | 13 |
| Sugars (g) | 6.7 | 7 |
| Fibre (g) | 6.1 | 24 |
| Protein (g)​ | 2.3 | 5 |
| Salt (g) | 0.03 | 0 |