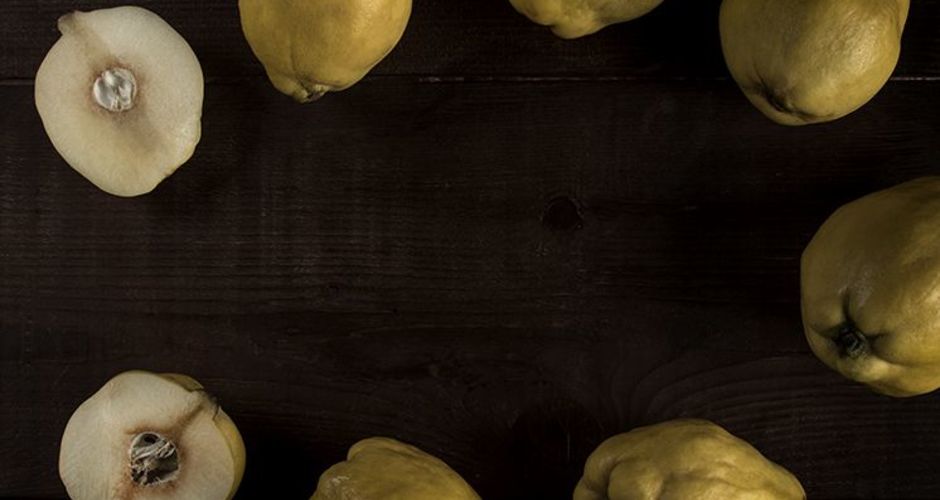 The quince is also called "the golden apple"! It is the symbol of love because according to mythology, the quince is connected to Aphrodite, the goddess of beauty and love. It is said that the quince was the golden apple she gave Paris in exchange for the beautiful Helen. This is why it is considered the fruit of beauty and love.
It is a fruit that is full of many vitamins and nutrients which are priceless for our bodies. There are tens of thousands of varieties of quinces around the world, while in Greece the most common are the so called "apple-quinces" or "bread-quinces", the Del Portogallo variety (from Portugal) and the… mammoth, which got its name from its gigantic size!
When should they be planted?
If you want to plant quince trees, the ideal period is from November up until March. Of course you should know that about 3-4 years need to pass before you get the chance to see the first quinces grow on your young tree.
When are they in season?
The best season to enjoy quinces is in the fall and more specifically from October until January, since their harvest begins in September and is completed 2 months later.
How to choose the best quinces?
The intense, fruity aroma is the basic characteristic of ripe quinces. So this is the first thing you need to look for when choosing. This, along with their characteristic yellow color, which takes on a golden tone when fully ripe. Last, try to choose quinces without bruises, rips, scratches or dark patches.
How to use them
In our daily life it is considered one of the most significant allies for our health. Its shape brings to mind a combination between an apple and a pear.
There are few people who prefer their quinces raw. It is a fruit with a unique texture and flavor, which is transformed when baked or boiled! Basic requirements? That you remove all the seeds before cooking. While quinces are cooking, their yellow flesh starts to take on a soft yellow hue. BE careful though! This hue may start to darken if you cook the fruit in an aluminum pan due to the tannin (a type of acid) found in the quinces, which reacts differently when in the "presence" of aluminum.
You can add them to roasts, stews, sweets, desserts, marmalades, sauces and wherever else your imagination takes you!
Storing secrets:
Ripe quinces can last for about a week outside of the refrigerator. This period is doubled when refrigerated in a special food bag.
Nutritional analysis:
| | | |
| --- | --- | --- |
| | 100 g | % RI |
| Energy (kcal) | 41 | 2 |
| Fats (g) | 0.1 | 0 |
| Saturates (g) | 0 | 0 |
| Carbs (g) | 6.3 | 2 |
| Sugars (g) | 6.3 | 7 |
| Fibre (g) | 5.8 | 23 |
| Protein (g)​ | 0.31 | 1 |
| Salt (g) | 0.01 | 0 |
The values represent the percentages offered to cover the needs of most people which are 2000 kcal per day.Your daily values may be higher or lower depending on your calorie needs.