Yummy News
July 10, 2020
Nuts. How to choose the best ones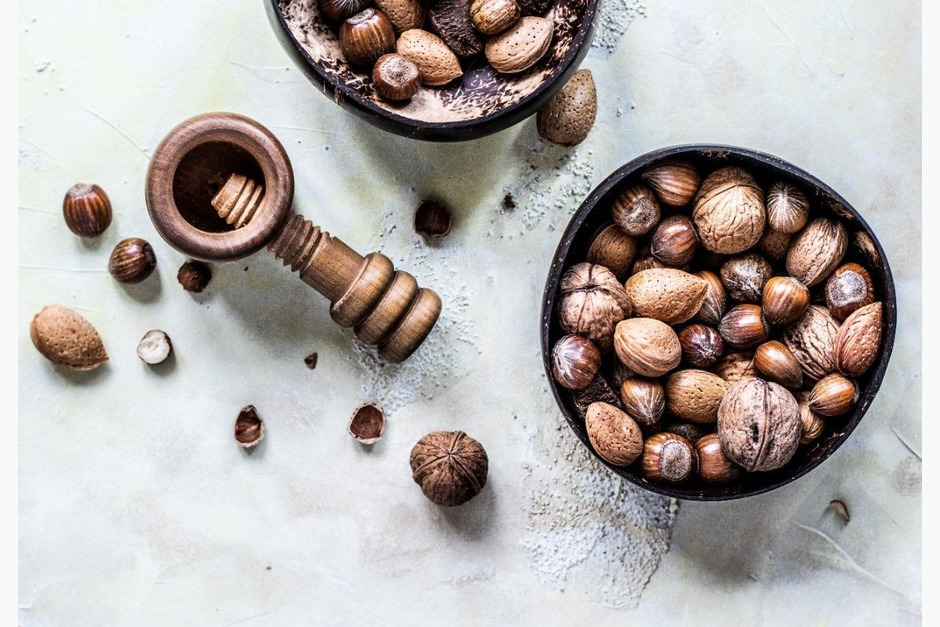 You enjoy a handful of them. You put them in your food and -of course- in your desserts. You use them in your breakfast and have them always with you as a snack. Nuts are everywhere (and always) and here you will find 5 + 1 useful tips that will help you choose the best ones. So, let's start with the first tip that's also the main one: You should get your nuts from a specialty store which follows the rules of proper maintenance, keeping them fresh and – consequently – high-quality. Apart from that, here are some other tips that will bring you even closer to the best possible choice:
Peeling them may take…extra time, but the shell protects nuts from light and moisture, as well as some other external factors such as dust.
Pistachios may need to be stuck to their shell, but this does not apply to other nuts that you should…hear when shaking.
Cracks are signs that you should avoid these nuts.
Go…local! You should always know the origin of your nuts and prefer local producers that you trust. In case this is not possible, go for packaged nuts where you can check the label and the country of origin.
Finally, there is no better way to make sure that the nuts you've chosen are good than…trying them!
Photos: Monika Grabkowska via Unsplash
comments powered by

Disqus